TRENDING NOO!!!!!!!TRENDING NOOOOO!!!!!!!!
1.Megan Fox (really hot)
2.Jennifer Lopez (preggers)
3.Britney Spears music (wait…wha? She does music, I thought she was a pornstar)
4.Jennifer Beals (not star dancing for her)
5.Stock rally (yay! Im wealthy)
6.Beyonce (divorcing jay-z, but seriously, who cares?)
7.Corey Haim (arrested for male prostitution)
8.Medicare fraud (lots of not dead people making claims)
9.F-35 jet (for sale, low miles)
10.Larry the cat (in space!)
This weeks JADIP blog is sponsored by
A warm BIA welcome to elexerdelex at
chocotaster
...a blog about chocolate! and Yummy!
i however am allergic to chocolate, but not this blog... check it out it is goooood...
Usually on thursday I bring up thoughts in a thinkin' Thursday. Not today. Do to my health issues, I have been a bit outta it the past couple days, so if I have not been by like normal leaving inane comments and such, I may have just swung by for a read. I appologize for being behind in my perusals. I am feeling a bit better, but the past 48 hours were a bit on the hard side. I am coming out the other side, sorta brain dead and very thankful!
Hence!
Today is thankful thursday.
I am always thnakful I am above ground. And
I am
coming to terms with my getting more sexy! (right, Mynx!)
First of all, Thank god TuckMonster can write a post, and took care of his duties, although I noticed he shirked the replies, with a mass one-size fits all reply. He did share with me that he had responded to most ev.r.y.one with a personal reply before the damn 'puter froze up... so he lamed out and just did the blanket reply. Thank you all for the comments from me too...
jayzuz....that is to f*ing easy!
Second of all, I am gonna try a giveaway on Sunday's sunday snipet's post. You will have to show up Sunday to see what all the hype is! You may or may not be
thankful
for this...
and now for the post!
I am thankful for you all.
However, in this past week one particular Bloggerer did something that is so awesome i just had to share it!
Bubbles at
bursts of bubbles
and
make my day
definitely made my day!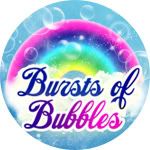 I went out to the post box the On Saturday and instead of the myraid of bills I usually get related to my health issue, I got a really cool box. It was all shiney and sparkly...
OOOOOHHHH shiney!
in this box was bubble wrap, and

Bubbles is a very talented crafter. She sent me the
TuckMonster these! they have texture and are cool as shit!
I still get a thrill when I get Something in the mail that does not make my blood pressure rise!
I am
So Thankful
to have recieved these to lovely hand made postcards!
If you have not checked out My FRIEND
BUBBLES
, go now....
Just Another Day
(Aboveground)
IN Paradise!